CUGOS Fall Fling Recap
24 Oct 2013
by Jared Dominguez
The CUGOS 2013 Fall Fling was a hit! (And I'm not just saying that because I got pizza and beer.) Thank you to everyone who presented, attended, and kept things running smoothly.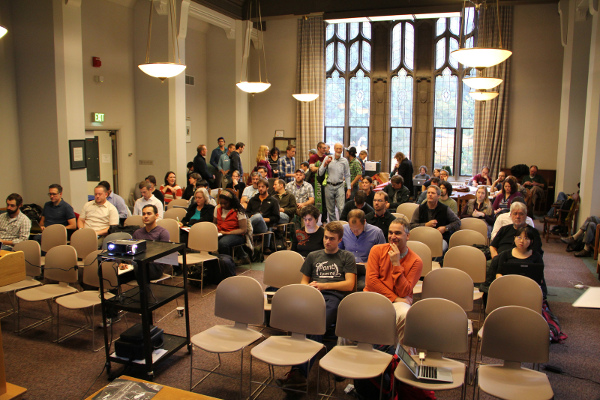 Rather than bore you with my lengthy set of notes, I compiled a partial list of the open source projects that we discussed along with some of their applications.
Impressed? You should be. CUGOS is a great way to learn about the GIS world. I'll be back next year for more open source goodness…and more treats.